How To Schedule LinkedIn Posts?
Why Should You Schedule LinkedIn Posts?
There are several reasons for why it's important to plan and schedule your LinkedIn posts in advance. You can publish content at times when your audience will see them and not just during random hours.
By planning ahead, you can also ensure that there is a good variety of topics being published and covered through time.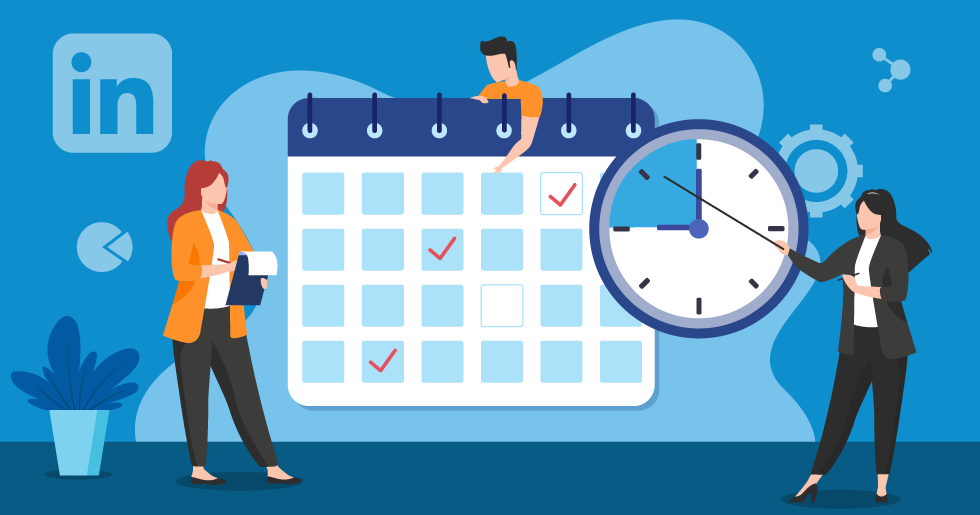 Benefits of Scheduling Posts on Your LinkedIn Page
Maintain a consistent cadence. Scheduling a number of posts ahead of time makes it easier to ensure you have comprehensive coverage of the week(s) ahead. You can see gaps that might emerge and avoid long content droughts, which is important because pages that publish regularly can double their engagement.
Maximize your team's productivity. Even if you're not missing posts, the person (or people) responsible for pushing them live still has to spend time making it happen. When you efficiently schedule a batch in one fell swoop, those individuals can free up their focus for other things, like analyzing results and optimizing future marketing content. Additionally, this makes posting much more streamlined for people who manage accounts across multiple social networks.
Minimize lapses and cross-ups. Assignments get mixed up, or the person responsible gets caught up with another task, or the office internet goes down. As a result, a timely post doesn't go live. Getting your updates locked in through a scheduling tool eliminates this risk.
Here is how to schedule LinkedIn posts for free
Connect your LinkedIn account(s) to OneUp (it's free, and both marketing company pages and personal profiles are supported)
Click "Create a post"
Select which LinkedIn account(s) you want to post to
Type in your LinkedIn post, and optionally add an image or video
Choose whether you want it to post once, or have it repeat
Post it now, or schedule your LinkedIn post for the future.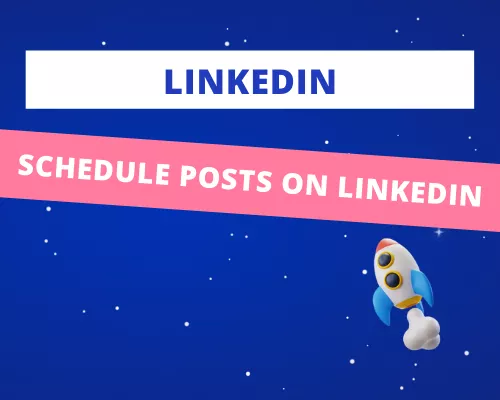 Best Practices For Scheduling LinkedIn Posts
Post At Your Best Times
Scheduling your LinkedIn posts for when your audience is online is the best strategy to ensure people see them. Since people are using LinkedIn at work, the best time to post is while they are at work.
If your LinkedIn audience resides in different time zones, you will have to adjust your posting times.
Use Analytics
The suggested posting times are average. They may not be your ideal times to schedule LinkedIn posts for your digital audience. For instance, some say that around 8 PM is the best time to reach decision-makers.
Since executives have long and busy days, they are still catching up on emails and other matters even in the evening. They don't have time to check social media until they are at home.
Then what is the best way to find your digital audience's sweet spot? Analyze your past posts to see how well they performed.
Know When To Stop
Automation tools can be helpful to carry out repetitive tasks. They can help you save time when responding to comments and messages and schedule your LinkedIn digital post in advance.
But you should always use them in moderation as LinkedIn takes a dim view of such tools. You run the risk of your account being restricted on the platform if you rely too much on automation.